This is an interesting link with a different take on world politics. As gun control is arguably just a facet of long term political trends it possibly explains a few things on that too.
https://www.politicalcompass.org/
I post this for interest only not to advocate a particular political position. Mixing guns and politics can be a volatile brew.
Do the test though, you might be surprised which party is closest to your own beliefs.
Note first how authoritarian our current political parties are. That probably explains their move to ever greater gun control straight away. Note how those in the bottom right corner, the social and economic 'liberals', have no representation at all.
https://www.politicalcompass.org/uk2015
This isn't a uniquely British thing though. Here are the EU governments.
https://www.politicalcompass.org/euchart
Look how firmly in the top right even 'Socialist' France, 'Liberal' Holland and 'Progressive' Finland are.
and here's the USA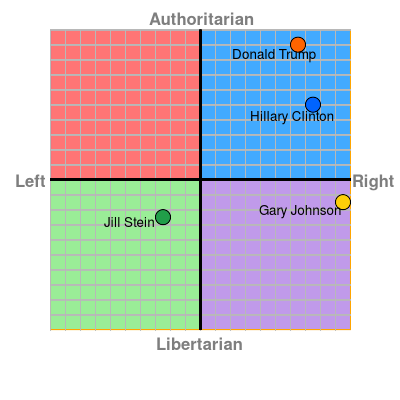 https://www.politicalcompass.org/uselection2016
The site also has charts for Ireland, Canada, New Zealand and Australia, all broadly similar.
However, compare this chart of older historical UK positions.
http://softpanorama.org/Skeptics/Political_skeptic/Neoliberalism/history.shtml
Clearly the last 45 years have seen a political shift to the right economically and up on the Authoritarian/Libertarian axis. Note how much more authoritarian Blair's New Labour was compared to Wilson's party of 1972 and even Heath's Conservatives of that era. With the economic shift came deregulation and privatisation, while with the Authoritarian shift has come gun control and anti-terror laws. So attempting to roll back the gun laws is going against the tide as much as re-nationalising the railways or repealing trade union legislation.
It's interesting that generally the most authoritarian parties are perceived to be more gun friendly than the more liberal ones. Liberal is even a byword for gun control in many cases but this is oddly counter-intuitive. A true liberal or libertarian would surely have to be against strict controls as freedom is the core belief of that philosophy. Possibly the natural conservatism of some Tories, Republicans etc. overcomes their natural authoritarianism. This probably explains the ratchet effect too. Once the inertia has been overcome there is little pressure for a change back again. This might be especially strong in the US because gun ownership is enshrined in their constitution.
So in my opinion a relaxing of gun control is unlikely until our governments shift back down the Authoritarian/Libertarian axis. Having said that maybe it isn't entirely a lost cause as the electorate might not have moved as much as our political parties have. Arguably, Brexit, Celtic nationalism, Trump, UKIP, Corbyn and Sanders are all symptoms of voters denied a true political choice floundering around for an alternative. Public relations, increased political engagement and lobbying is probably the way forward. Maybe we need a British version of the Appleseed Project
https://en.wikipedia.org/wiki/Project_Appleseed
.
One last point for those with an MP, especially a Labour one, who is against gun ownership. You might like to quote this passage from George Orwell to them.
"The totalitarian states can do great things, but there is one thing they cannot do, they cannot give the factory worker a rifle and tell him to take it home and keep it in his bedroom. That rifle hanging on the wall of the working-class flat or labourer's cottage is the symbol of democracy. It is our job to see it stays there."
The is not an argument for armed revolution but rather one of empowering the citizenry and ensuring democracy. You could ask your MP why they are against that?