Just Back from a Lightning visit to France and Belgium My wife and I
were accompanied by two friends. The primary purpose was to visit the
site of the Hoenzollen Redoubt at Auchy Les Mines in France I I had decided a
long time ago that I would visit the redoubt on the 100th anniversary
of my great uncles death on 13th October 1915 He was killed between
1400hrs and 1430hrs. I wanted to be there for that period..
For some time I have been reading about the battle of Waterloo So we
decided to visit the battlefield and do a bit of a a recce with a view
to returning and spending more time there if we decided it was worth
it, It was and we will certainly be going back. Unfortunately because
of an incident involving would be immigrants at Coquilles our
departure was delayed by two hours, so we had even less time than
planned. We did get to climb the Lions mound. Wellington was not
impressed with it, I certainly was! The view over the battlefield is
amazing. Most of the significant features of the are visible from the
top…. Chateau Hougomont. Le Haye Sainte. La Belle Alliance.
Plancenoit etc the reverse slope though greatly reduced is still
visible.
Lions mound:
La Haye Sainte: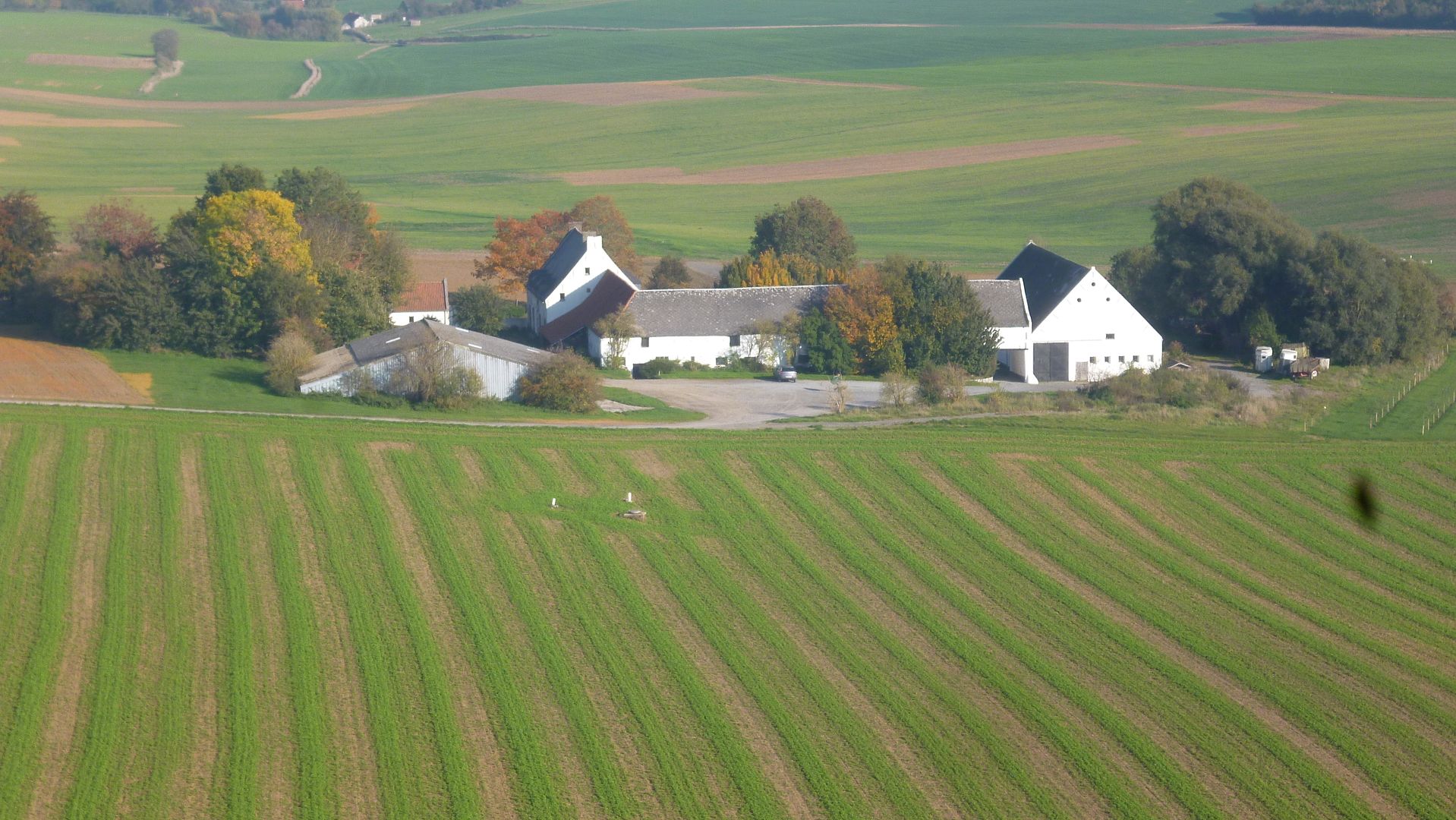 La Belle Alliance :
So after just a couple of hours it was off to Mons and to the
Hotel Dream a converted church.The Hotel is fairly new and is a great place to stay, being just a short walk to the 'Grand Place' where we had an evening
meal in the restaurant 'Ces Belge & Voux. The food was good. I had
what can best be described as a slab of Entrecote du Cheval cooked a
perfect medium rare ( I asked for medium because I knew it would come
medium rare, it always does) It was the first time I have eaten horse
meat, I enjoyed the experience. The others had Moule they were all
defeated by the quantity, upon asking they were told each potion was
1.3 Kgs. Next morning a wander around central Mons. An interesting and
beautiful, if somewhat quirky place.
Hotel Dream:
http://www.dream-mons.be/en/top-menu/photo-gallery/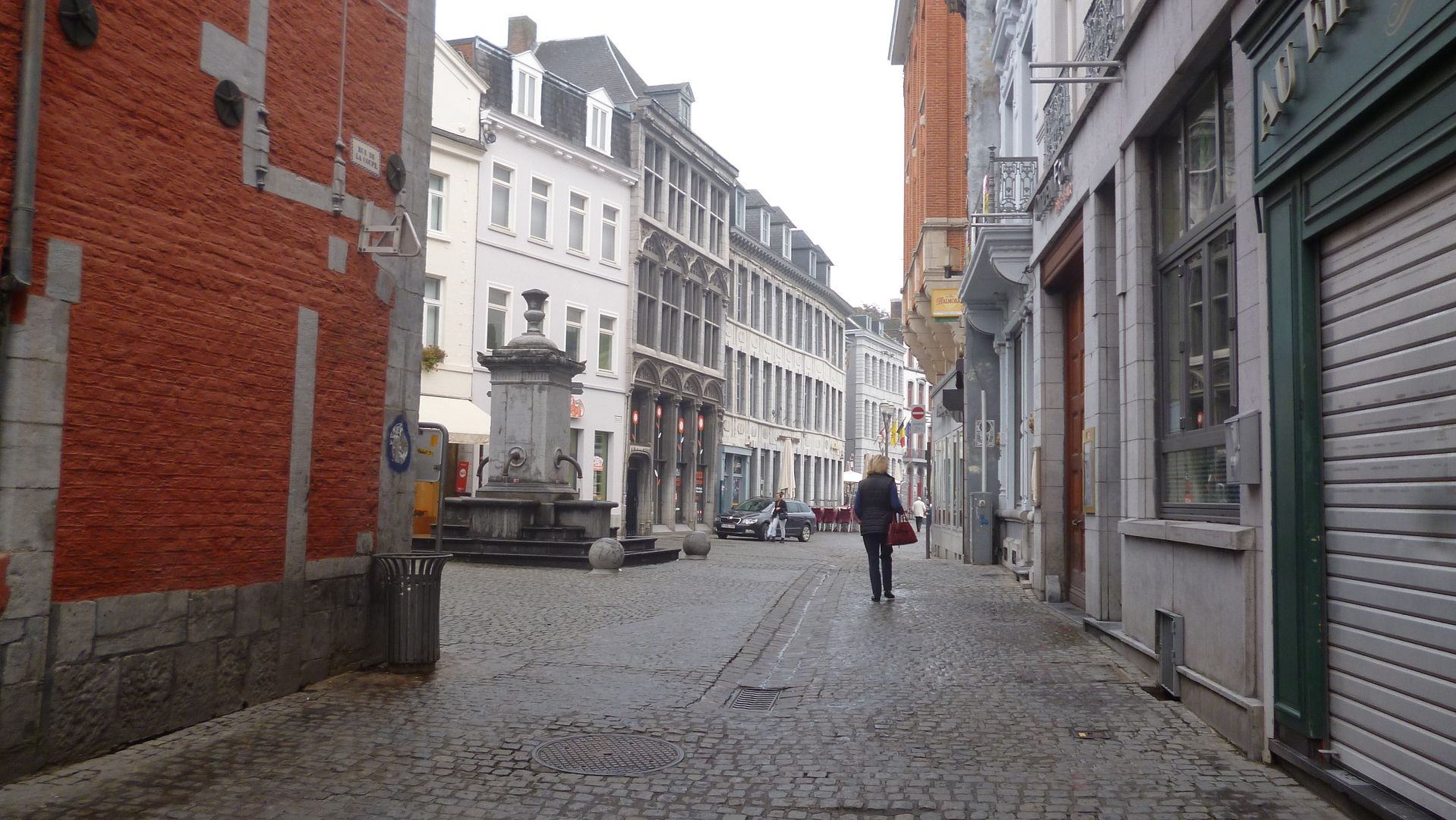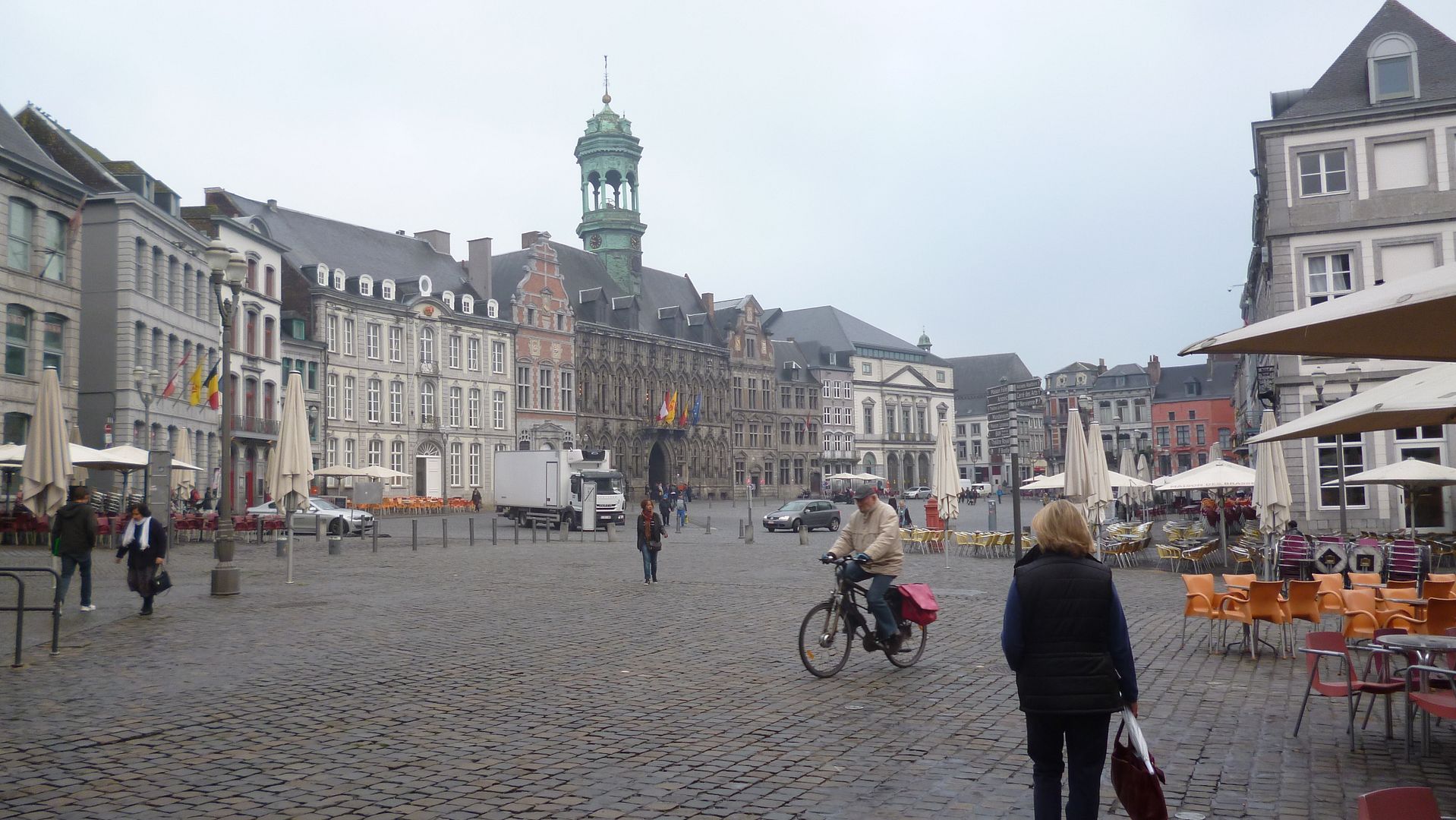 Funky Mons: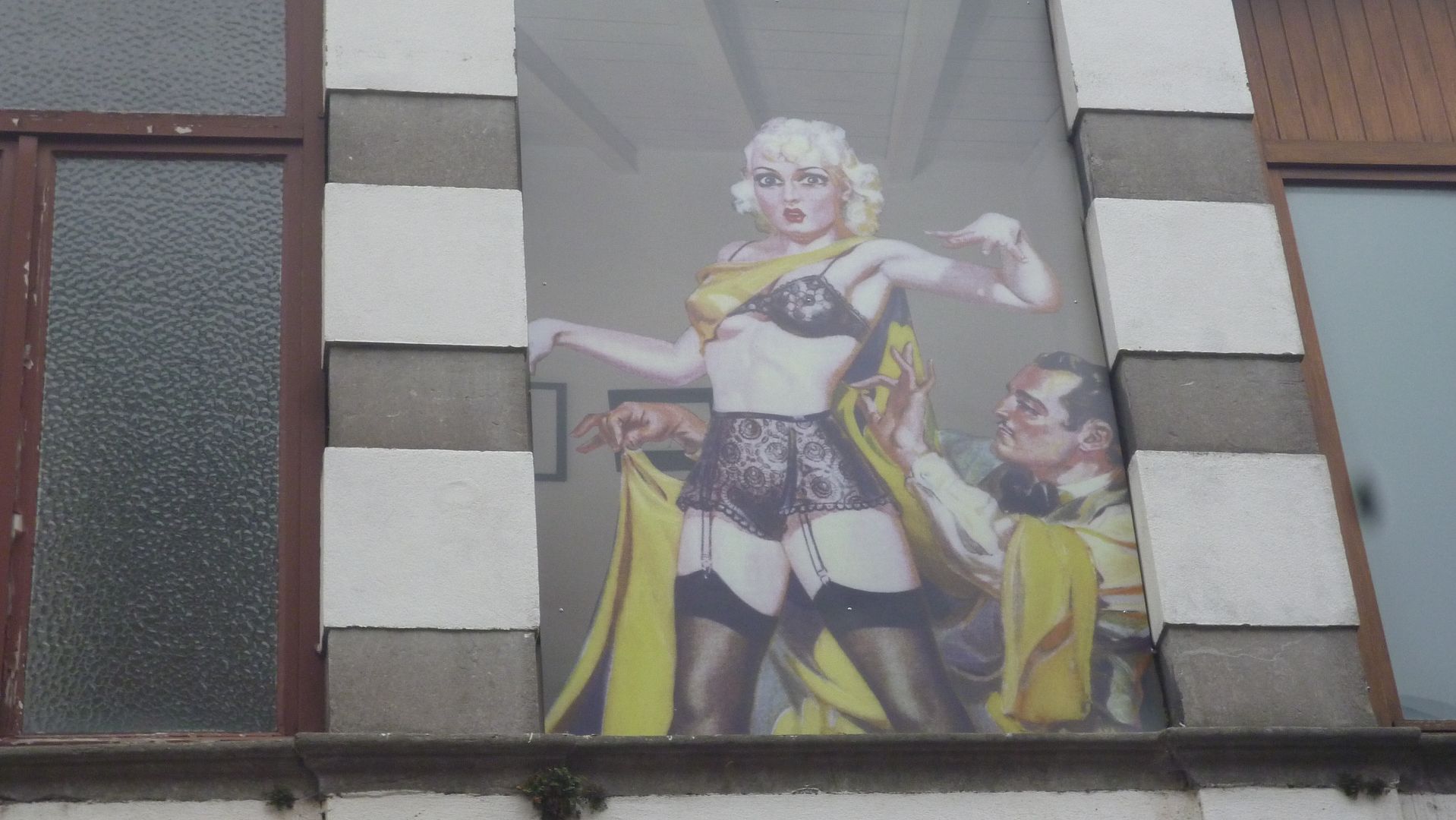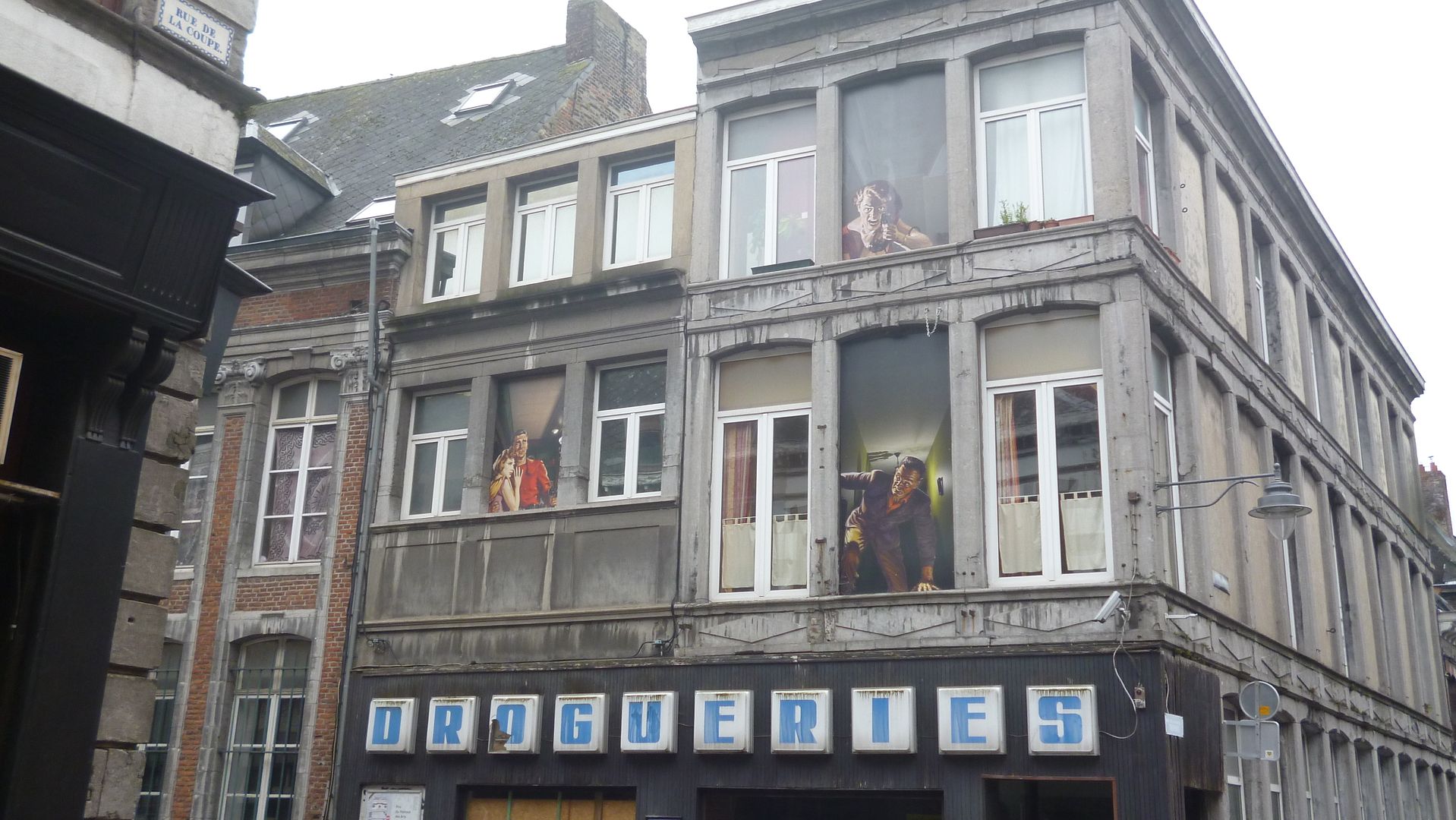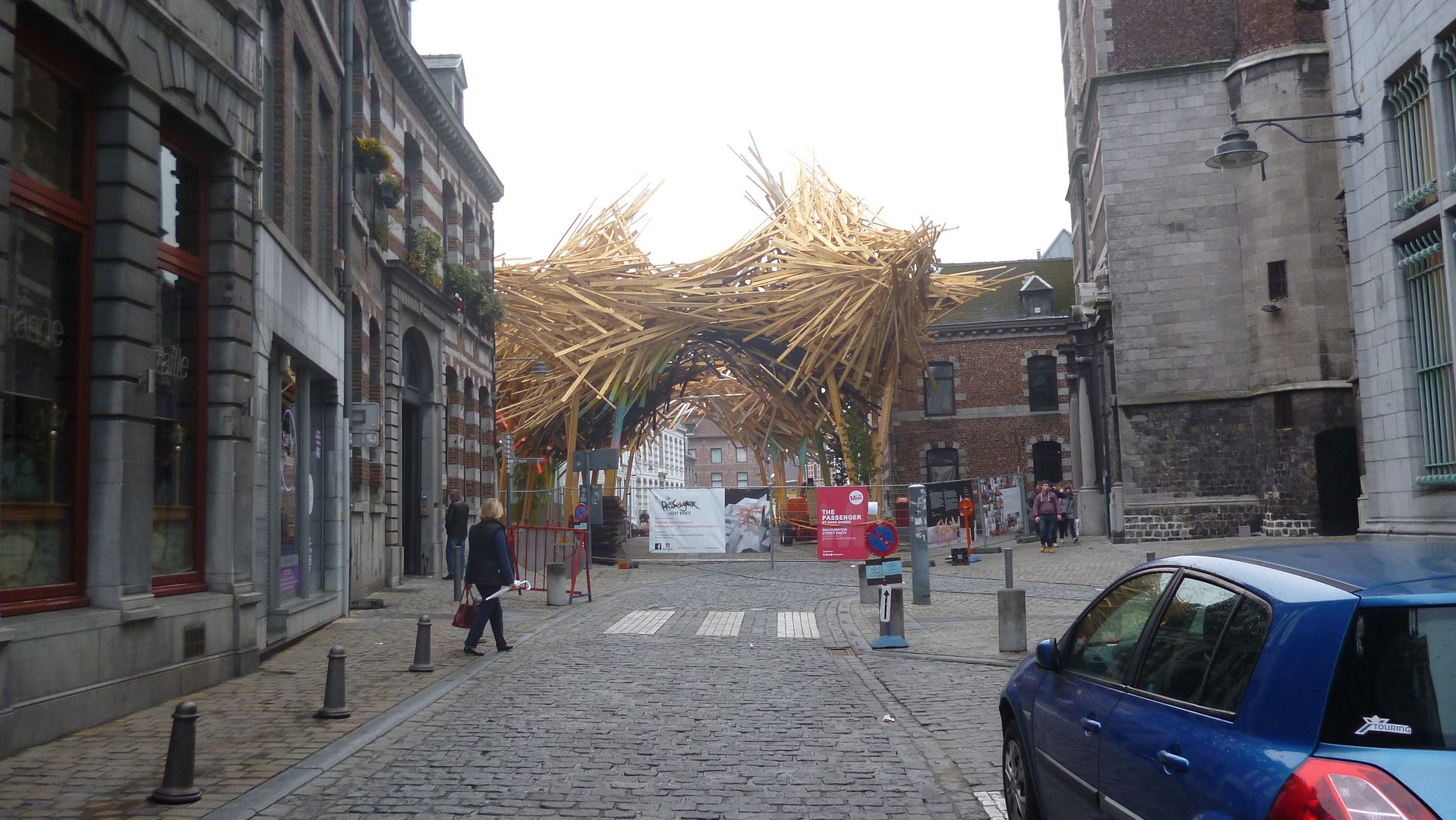 Then off to the CWGC cemetery at
St Symphorien a truly unique Cemetery. The French farmer who donated
the land did so on the understanding that both British and German dead
should be accorded the same degree of dignity, and so they are . The
cemetery contains the grave of the first British casualty of the great
war and two of the unluckiest chaps ever, who were both killed, on the 11 November 918. Also buried there is the first winner of the
VC of the great war. Lt Maurice Dease Pte Sidney Godly was also awarded the VC. The Honour was bestowed for their heroic action in defence of the Nimy railway bridge. Pte John Parr believed to be the first British casualty of the great war (17 years old). I have visited probably over a hundred CWGC cemeteries If I had to pick just one then St Symphorien would be a good contender. Well worth a visit.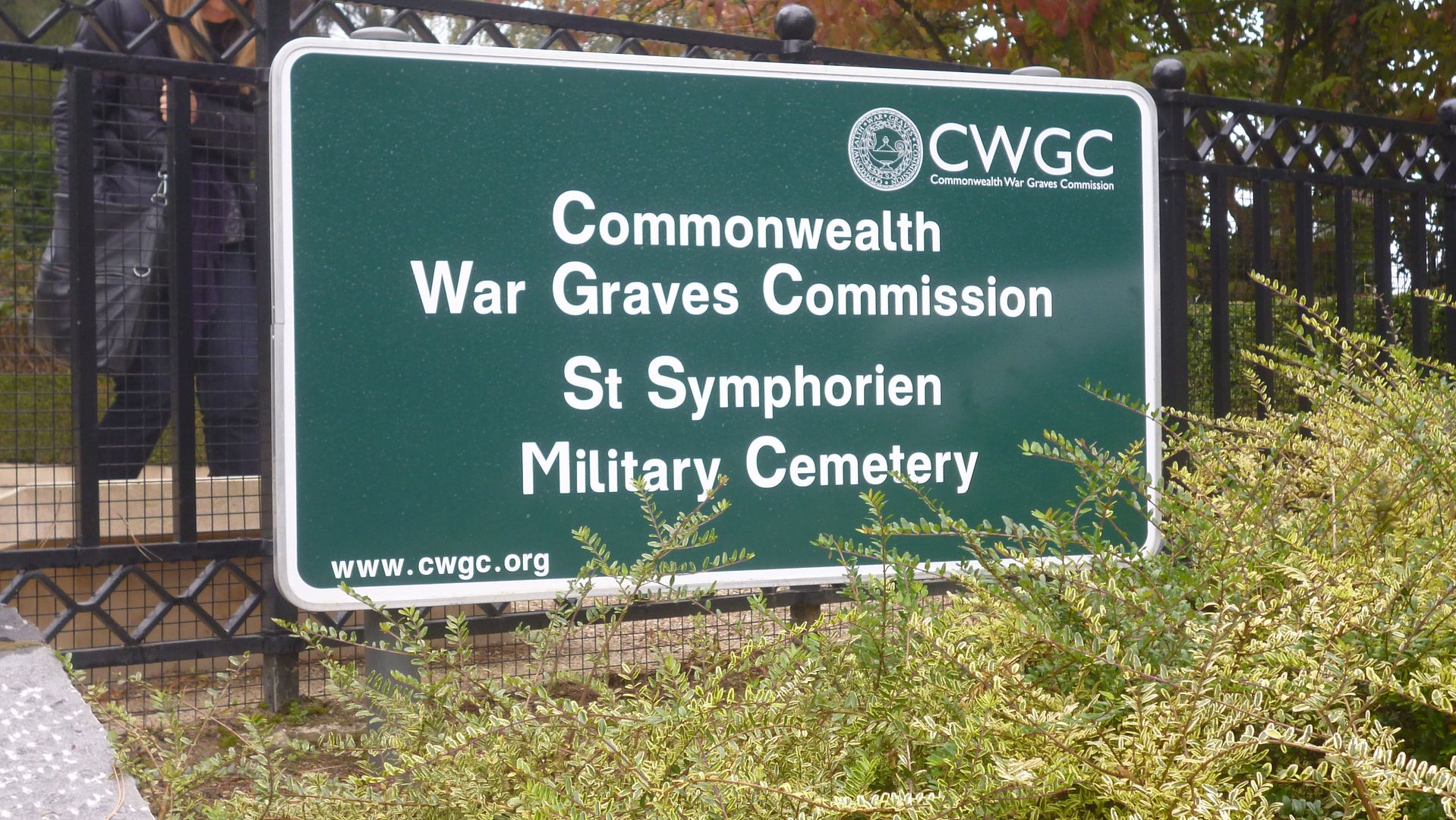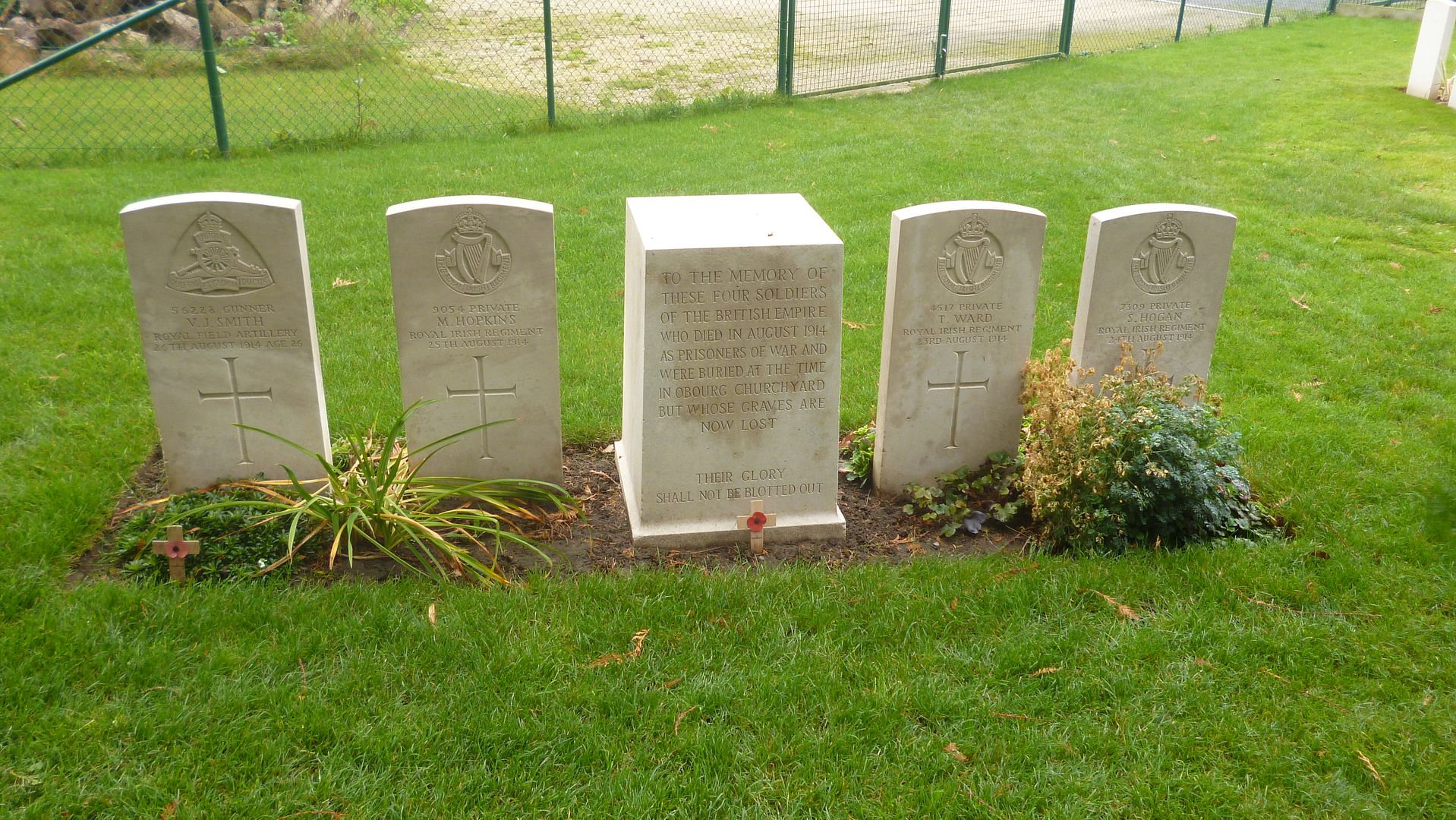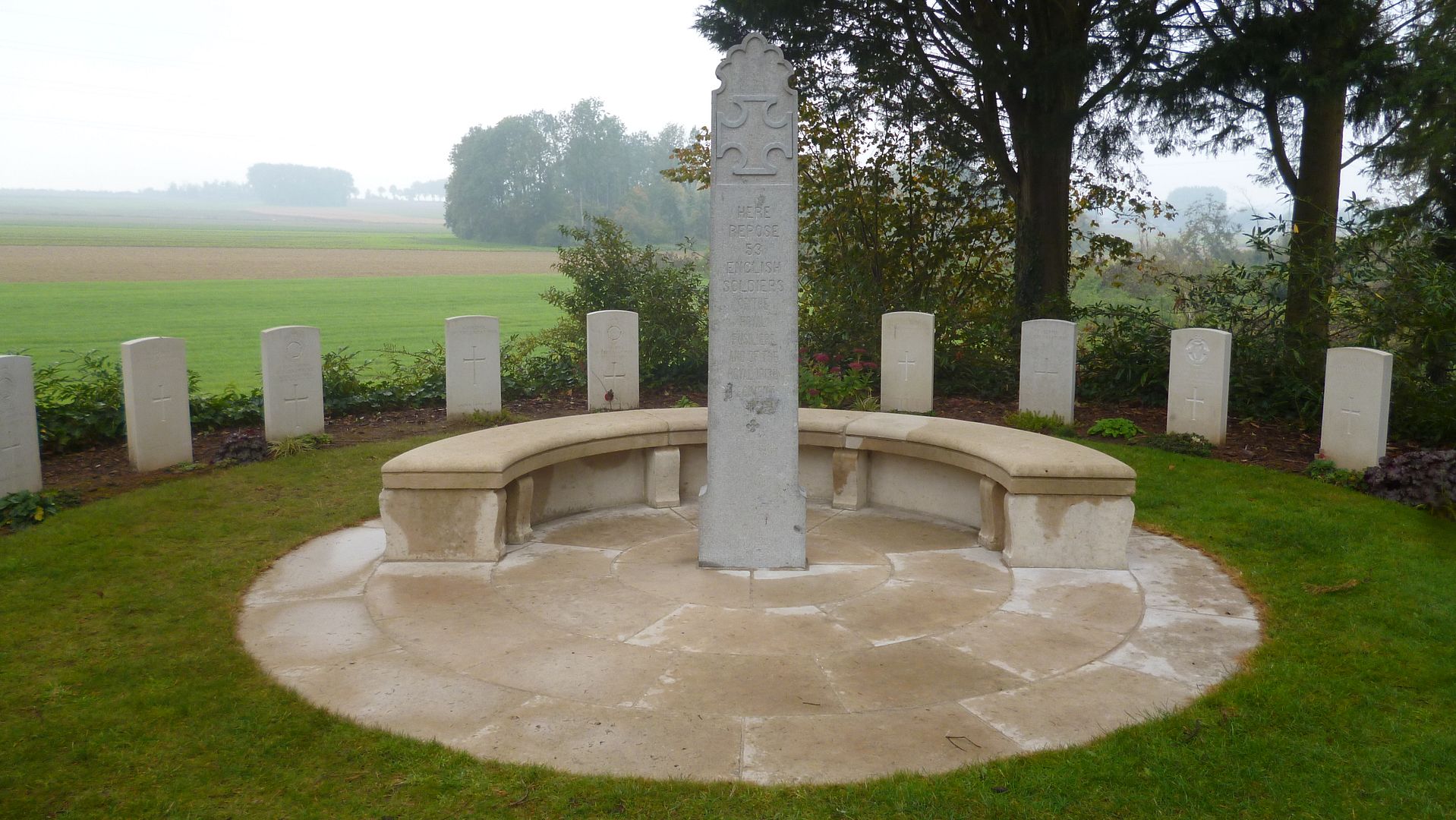 Then off to Auchy Les Mines. I had no Idea if anyone else would be
there, but of course there was. Not many, probably fifty.There was a
short ceremony and a two minutes silence. I got to chat with a few
people afterwards. I was speaking to a father and son, originally from Leicester. The father's
Grand father fought in the action that cost my G/uncle his life. We
were stood just in front of the redoubt where the Leicester's
attacked. The son was lightly kicking at the dusty soil as we spoke
and managed to turn up a live 303 round .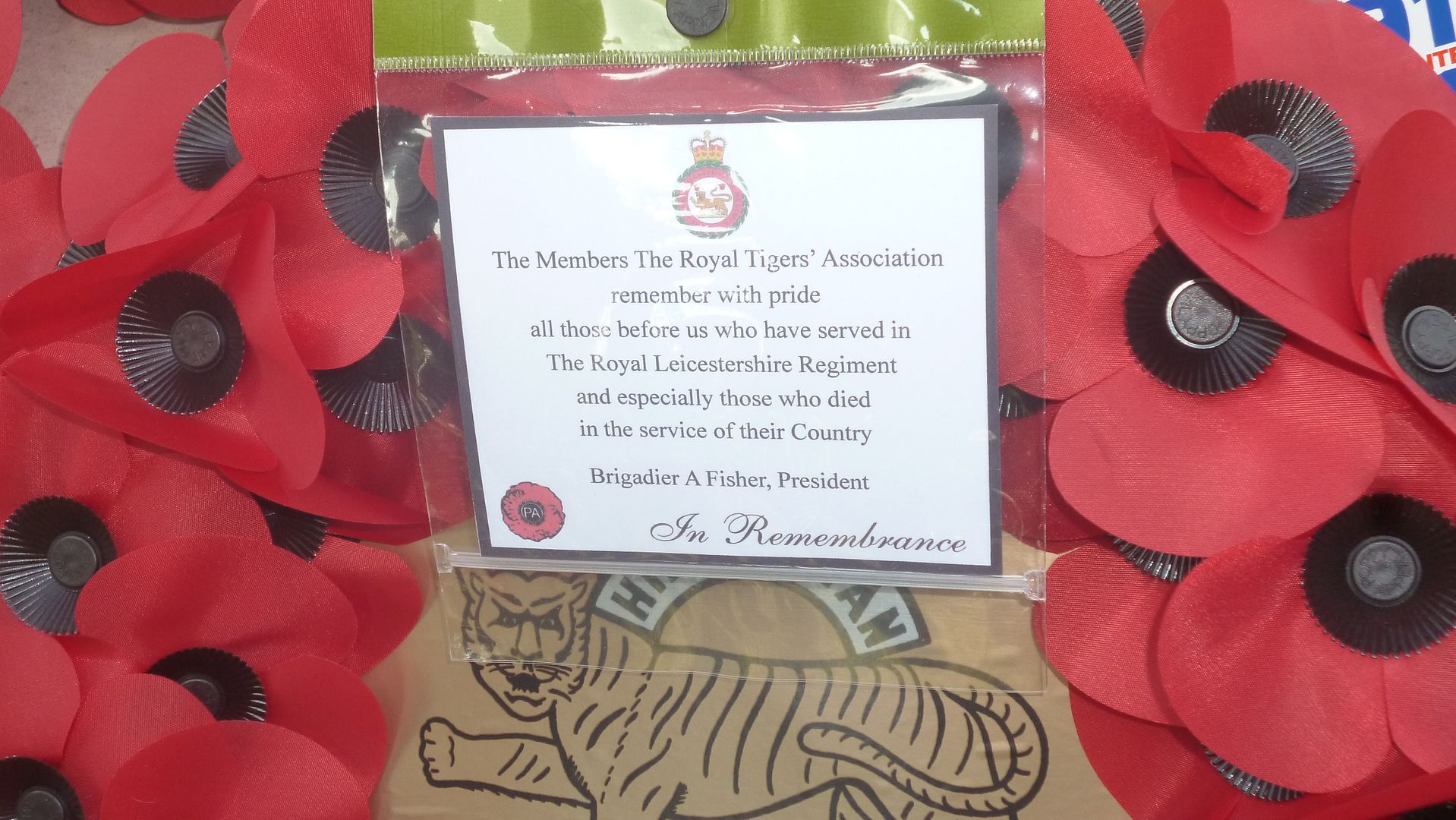 46 North Midland Div Memorial: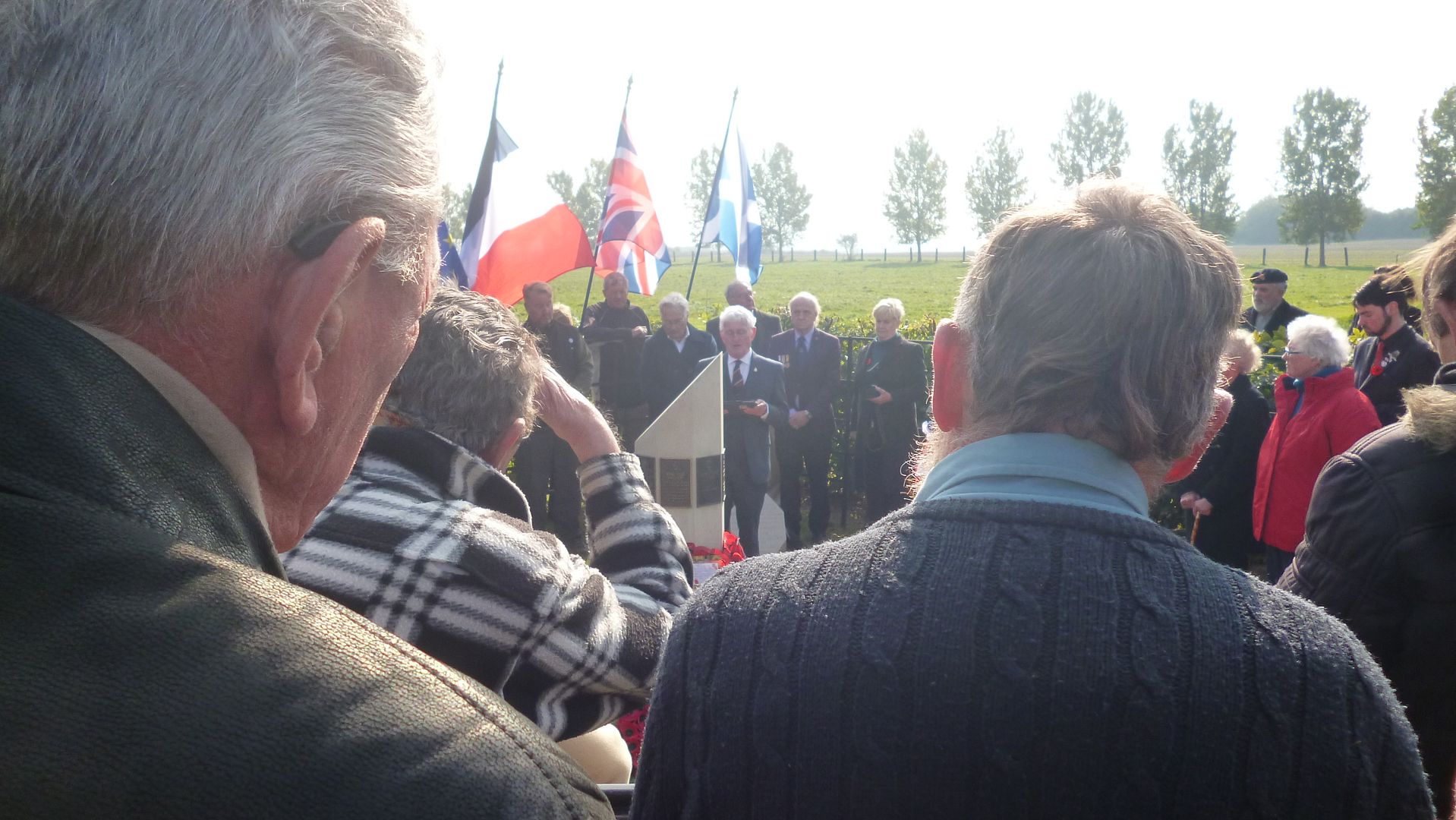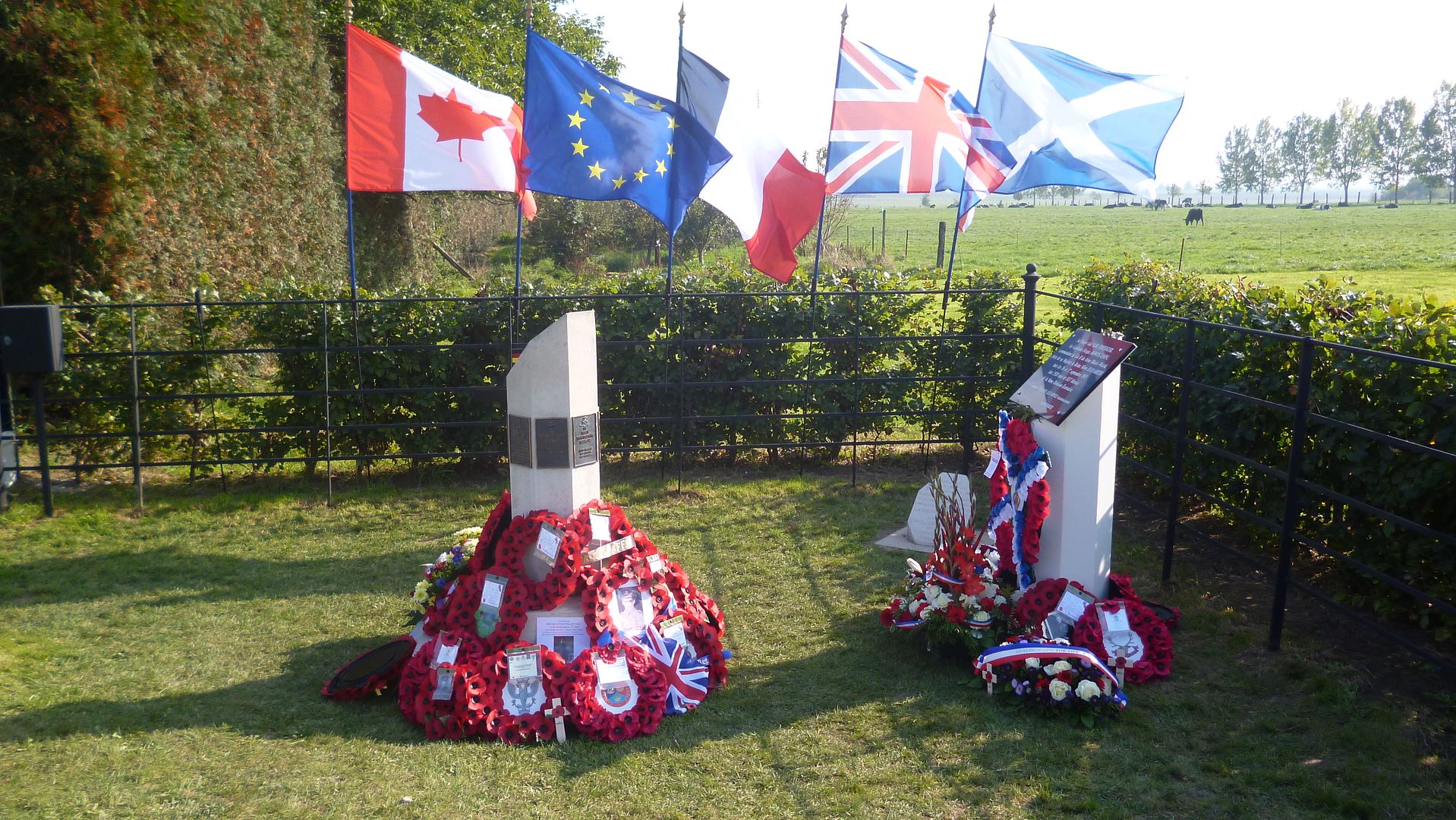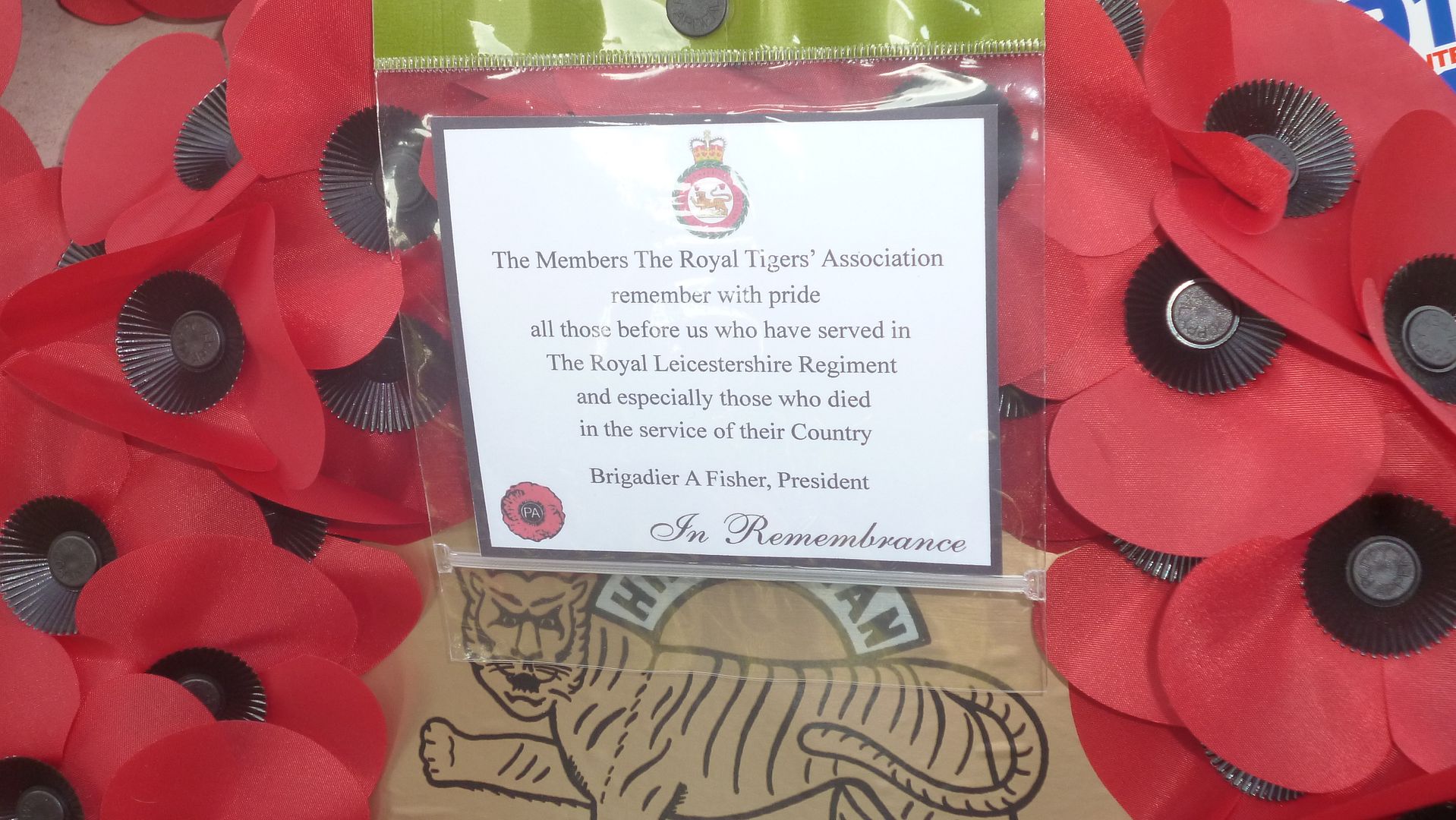 Less formal memorial at the position at the Redoubt the Leicester's attacked :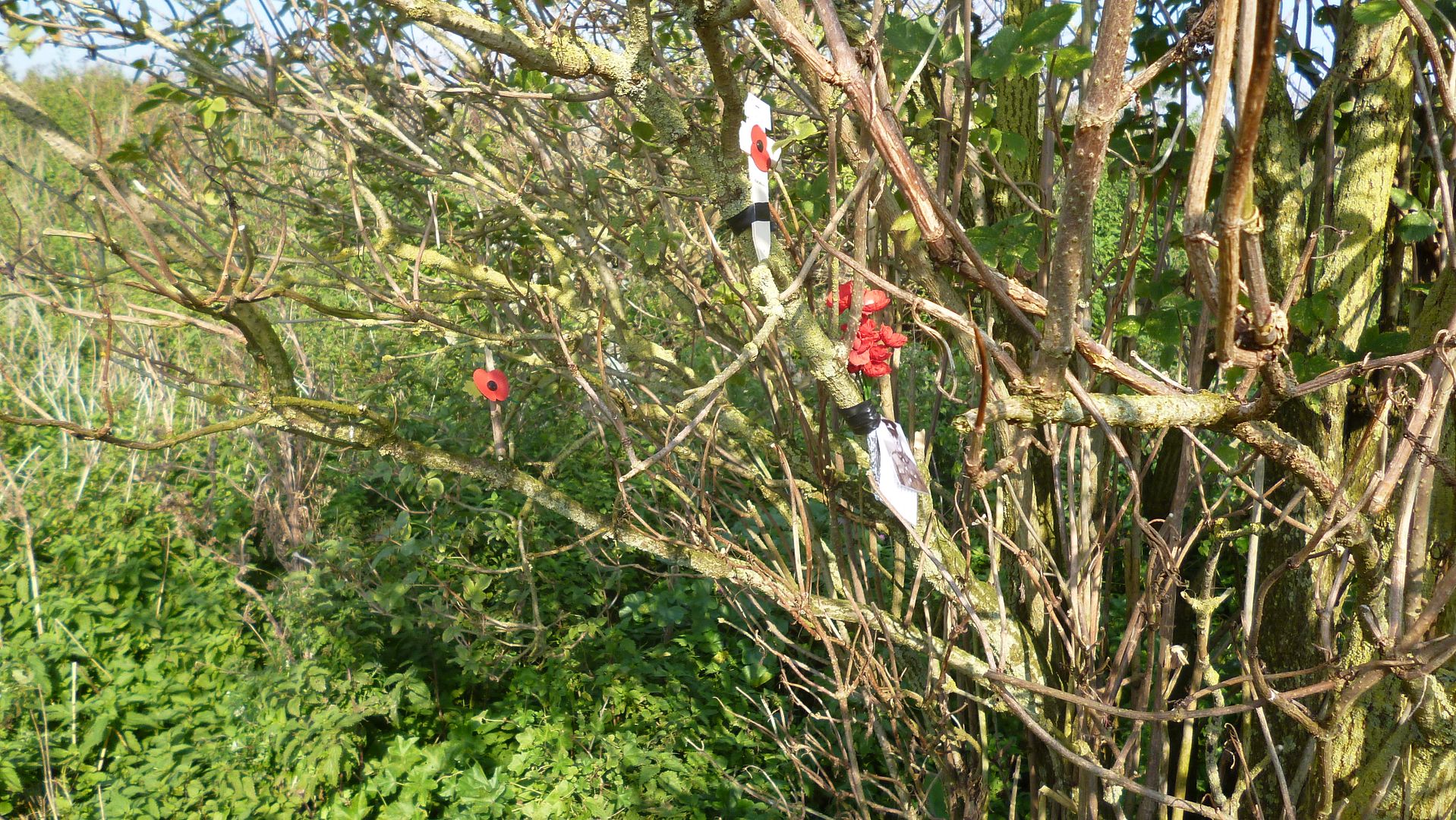 Part of this years 'Iron Harvest.'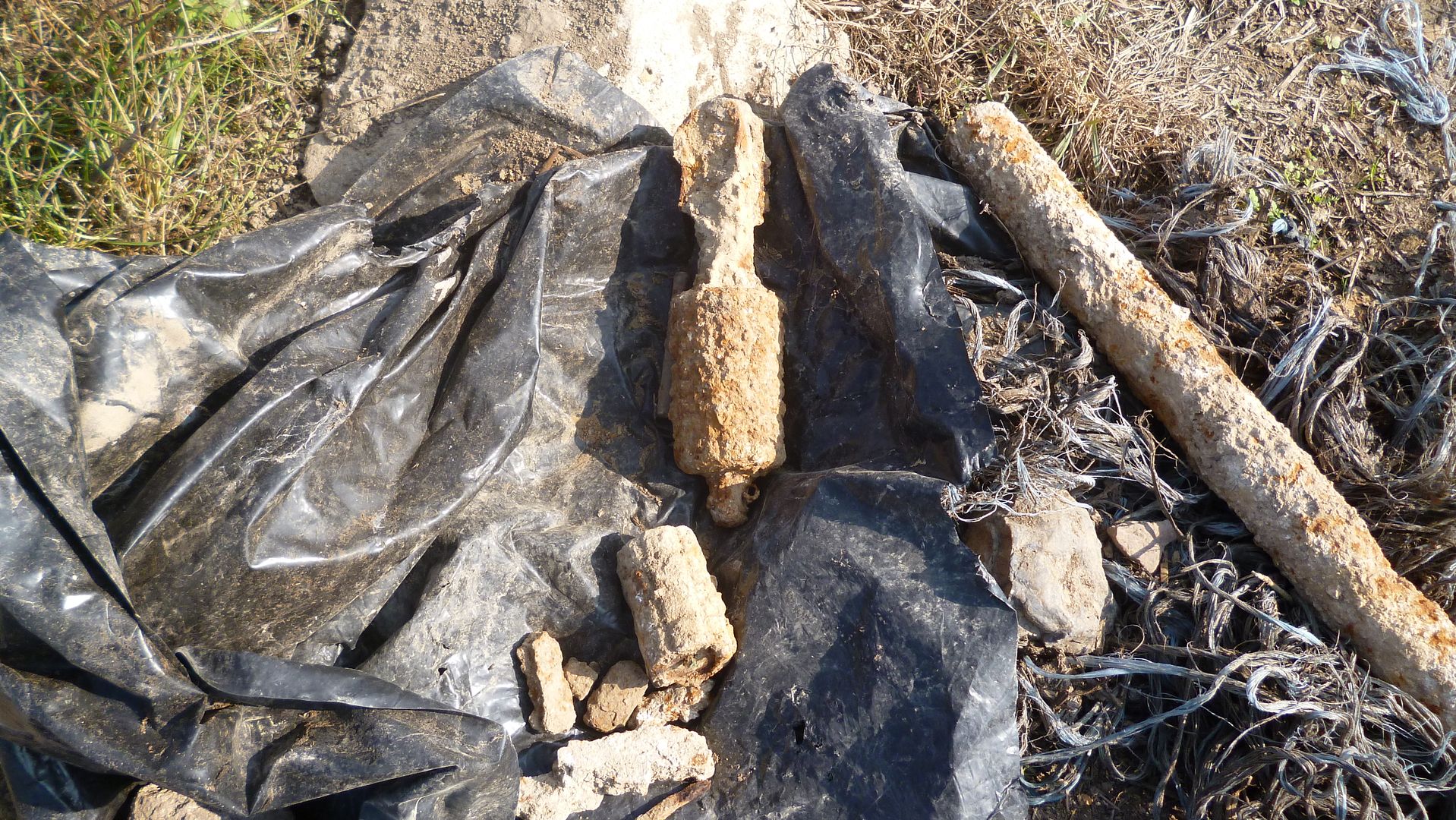 ' And then to Calais; and to England then:
Where ne'er from France arrived more happy men. (Henry V)'
Whilst on the shuttle as crew member was scanning our screen ticket
and over her radio we heard
''They are at it again, attacking both tunnels'' there must have been
a delay because tricks were stacked up on the M20. On the journey
home we sat stationary on the M25 for two hour whilst the result of a
multi vehicle accident was cleared up four ambulances and two fire
engines attending. We finally arrived back at Brighton at 2100hrs very tired.
All in all a tiring but enjoyable trip. I can heartily recommend a
visit to both Mons and Waterloo. We shall be be going back to both.
Jenks