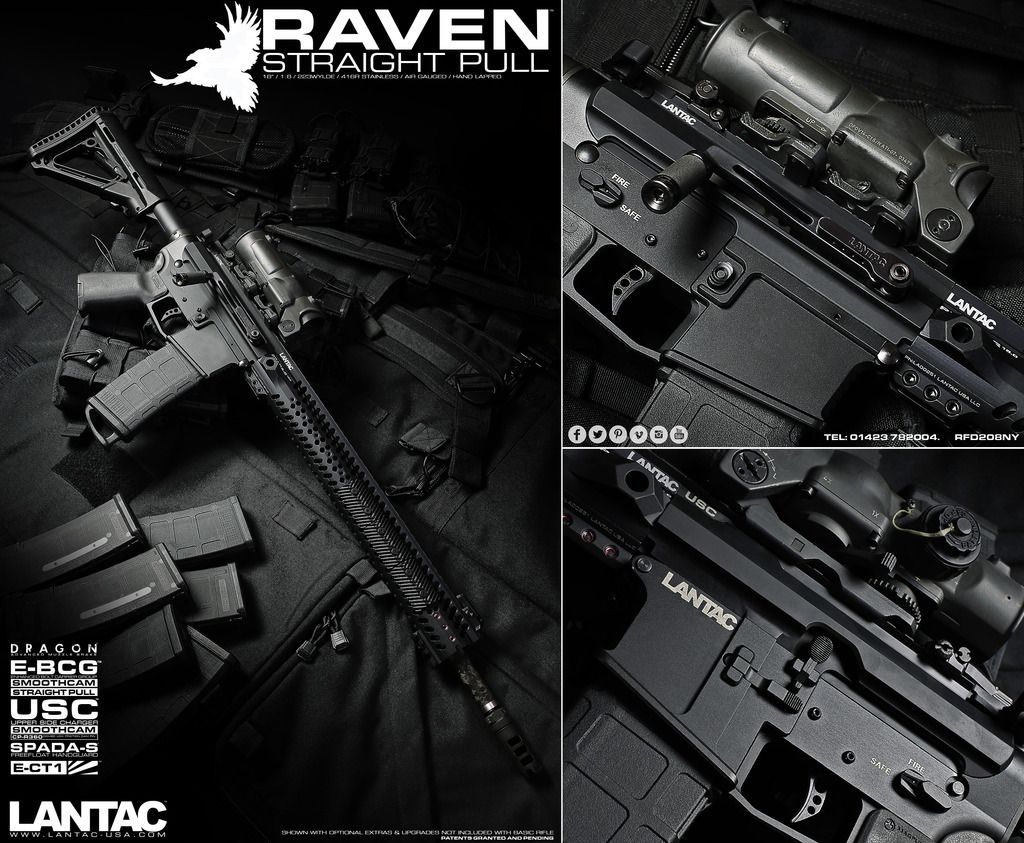 The new Straight Pull Raven Rifle.
18'' 1:8 Twist .223Wylde 416R stainless barrel, hand lapped, air gauged. Carbon fiber Proof Research upgrades available.
Billet Upper and lower receiver with our new USC (Upper Side Charger) featuring reduced weight and a proprietary bore machining technique that produces an ultra smooth finish (16RMS and lower).
The 3.5lb Single Stage trigger can be swapped for a competition legal version at the customers request.
Shown with optional QD Charging Handle that can be removed and replaced with ant tools.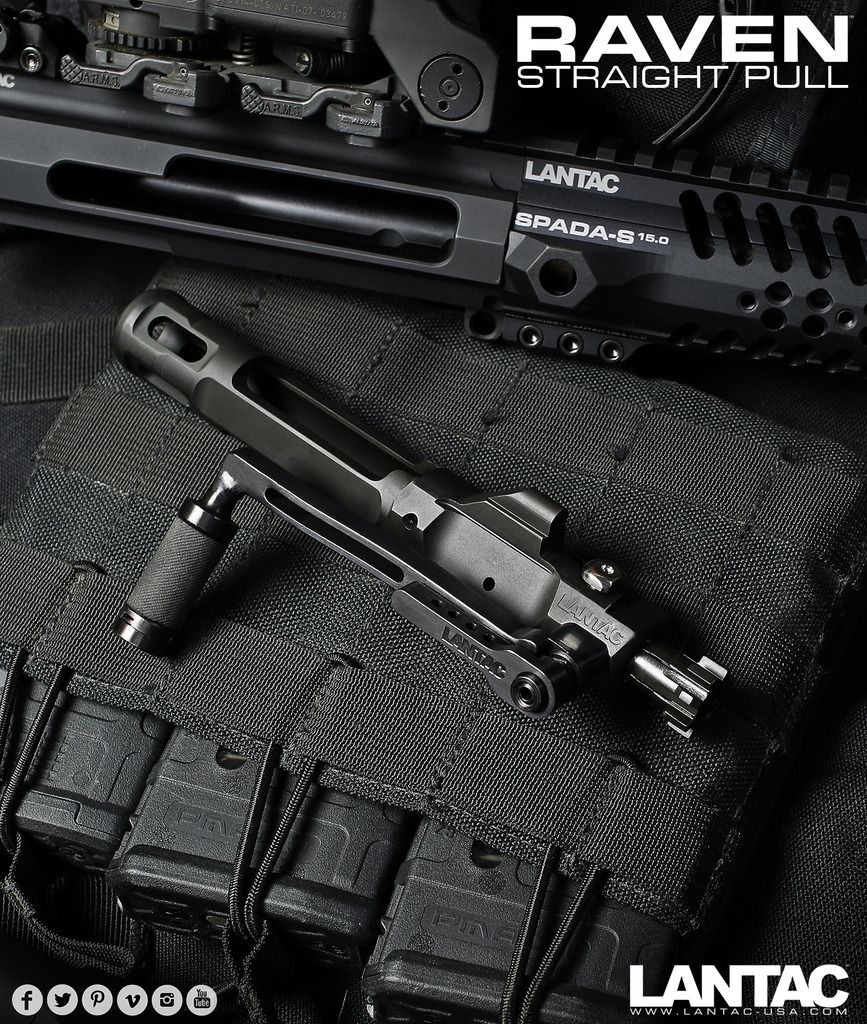 The new Straight Pull Raven featuring the most advanced Straight Pull Bolt Carrier Group available. Designed specifically as a side charging system rather than being converted from a semi automatic bolt group, the new Lantac BCG features assisted unlocking, reduced weight and a flared tail that increases accuracy and reduces carrier tilt while increases carrier balance. Its optional QD arm system can be removed and replaced without the need for any tools and the handle can be swapped out for either our original smooth version with silicone rubber inserts, a knurled type or a Neoprene sleeve over a steel core.
The carrier features a carefully positioned oiling port that allows lubrication to be applied to the bolt while in battery and the domed CPR-360 cam pin reduces friction and wear within the upper receiver.
Cycling is insanely smooth.
We are manufacturing these at our Fort Worth facility
Price to be announced and exchange rate dependent.
Preorder available soon with a delivery estimated of November 2016.